Article: Your Perfect Denim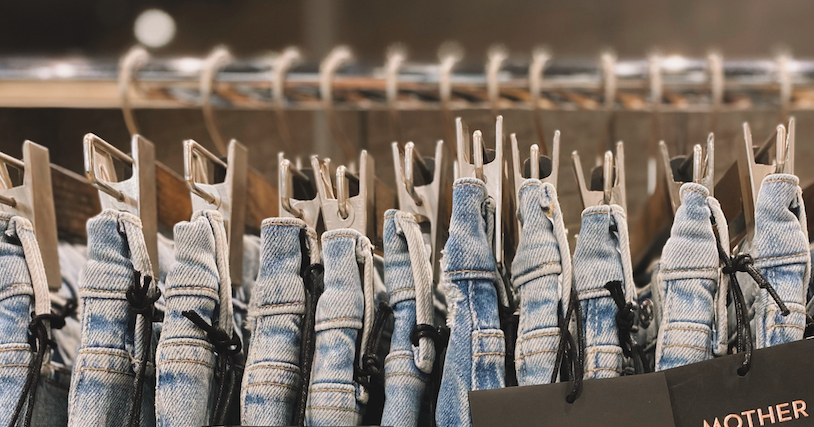 Start the new year off right in denim that's perfect for you. As I am sure many of you are now aware, there is no longer a universal go-to style. Previously, skinny jeans were it! Now, with so many different styles of denim, we'd like to showcase the current styles along with upcoming denim looks for 2023. Read on to see what fit is calling your name. 
1. Straight Leg 
Our straight leg denim is that everyday go-to look, now often replacing that assurance we previously had in our skinny jeans. The straight leg is intended to fit nicely in the hips and waist, along with the butt and thigh. From there, it falls straight. Typically, our straight leg denim is available in a high-waist, but can sometimes be found in a mid-rise which is on the up-and-coming for 2023. If you're a mid rise girly...2023 is for you! 
2. Slim Straight/Cigarette 
The slim straight or cigarette jean is the perfect denim if you're wanting to get away from your skinny jeans, but are still not totally sure of this new straight leg trend. Essentially, a slim straight and a cigarette leg are the same thing. Both are cut with a fitted silhouette through the hips and thigh with slight tapering at the leg. We like to refer to this fit as our "transitioning" look. 
3. Wide Leg 
The wide leg look is just as on trend as it previously was in 2022. Only now, the wide leg is just as much a basic as the skinny was in 2010. Now we know the idea of a wide leg can turn some people away from the both comfortable and stylish denim, but trust us...once you treat yourself to this fit, it's nearly impossible to go back. Often times with the wide legged denim, questions as to what shoes can be worn with start to brew. However, that's the thing, your shoe options don't become limited with this new fit. It's a new look, and something that I'm sure you'll be drawn to in 2023. 
4. Flare Leg 
Flare legged jeans are back! If these bring you back to the 90's, don't be worried, you aren't the only one. Typically, a flare jean features a high-waist, a slim fit throughout the hips, and a flare leg. This fit looks best when worn with a platform or heel to accentuate the leg. 
5. Skinny 
For those of you that have read this far still in hopes of seeing that skinny jean still listed as on-trend for 2023...your wish has been granted. It's all about what fit makes you feel your best. Skinny jeans are still a universal favourite, and we are not completely convinced they'll fade away this year. Just remember, if you're getting the itch for something new, we can help you take that next step in your denim journey. 
Well that concludes our fits of 2023. If you're interested in any of the styles mentioned above, please reach out! We'd be happy to help you find your perfect denim.